Advancis Nederland BV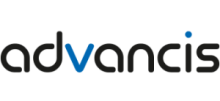 Advancis is the manufacturer of the industry leading PSIM+ platform called WinGuard.
With WinGuard, we define PSIM+ as a solution reaching far beyond the common scope. PSIM+ offers the possibility for a domain-encompassing integration of the complete building, communication and IT infrastructure. Another enhancement compared to conventional PSIM solutions is the connection to higher-tier mission control systems.