Apex Global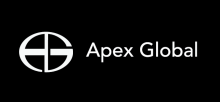 Apex Global B.V. has been a leading provider of tactical, specialist products and services for Police, Military, and other government branches since 1999, both in the Netherlands and abroad.
Due to our absolute focus on quality, we unburden many customers through our products and services in the following segments:
Robotic solutions for crisis management and clearance operations
Safe route and danger demarcation.
Breaching (Methods of Entry)
Emergency warning systems
Fire safety
Personal Protection

Innovation, Integrity, Commitment and personal support are characteristics of Apex Global, that allowed us to welcome many government organizations among our customers over the past 20 years.