Arcobel Embedded Solutions BV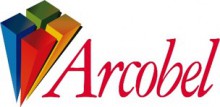 Arcobel Embedded Solutions is een toonaangevende distributeur en systeemintegrator van industriële computers, embedded systemen en industriële netwerkoplossingen.

Iedere dag staan meer dan 25 medewerkers klaar om u te ondersteunen met al uw vragen. We zijn in staat om ondersteuning te geven bij het ontwikkelproces voor nieuwe computergestuurde oplossingen. We adviseren onze klanten over de te gebruiken producten en behoeden hen voor valkuilen. In de markt staan wij bekend om onze innovatieve en flexibele insteek.
Onze relaties geven keer op keer aan dat ze ons als een betrouwbare, op kennis gedreven en uitermate klantvriendelijk partner zien. Hierdoor kunnen we een indrukwekkende referentielijst overhandigen waarin we succesvol hebben geacteerd en waar onlosmakelijk onze toegevoegde waarde naar voren komt. Of het nu systemen zijn voor de telecom, transport, machinebouw of de maritieme sector we kunnen altijd passende producten leveren gebaseerd op een jarenlange ervaring.

Arcobel is aangesloten bij het FHI – federatie van technologiebranches – en maakt deel uit van het Microsoft Certified Partner Programm. Als gecertificeerde partner van INTEL hebben we toegang tot diepgaande technologische kennis en worden getraind in het adviseren en gebruiken van INTEL producten.