Beeple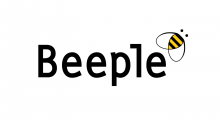 Beeple is an international software provider for scheduling flex workers for ambulance services, response teams, crisis management, healthcare providers, medical support during events, volunteer work, etc.
Beeple is the solution for complex and volatile staff schedules and allows you to easily create difficult work schedules.
National and international ambulance services and crisis organizations such as the Red Cross already call on Beeple for the organization of their crisis volunteers. Schedule your rescuers with Beeple and save yourself a headache.
online database of your crisis volunteers and aid workers
making online schedules: accessible and up-to-date 24/7
communicate via email, chat, WhatsApp and social media
request availability of your employees in just a few clicks
manage times & attendances
manage costs & fees
and much more!
Beeple makes it possible to do real-time, efficient and people-oriented personnel planning.