Bosch Energy and Building Solutions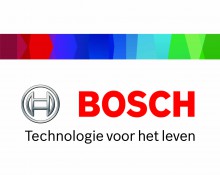 Bosch is a global and leading technology company and has positioned itself as one of the largest IoT companies in the world. From our Dutch branch of the Bosch Energy and Building Solutions division, we serve the Dutch market with a total package of solutions and services to increase safety, comfort and efficiency in buildings and to protect people, values and the environment. Our employees and customers are spread across all regions, so that we are nearby and close to the customer. This, too, is where our strength and customer focus lie.
With our slogan "Performance built on partnership", we really give substance to the most effective, innovative and customer-oriented solutions. We achieve this through a partnership both with our customers and with our business partners.
We have been a specialist in monitoring center solutions for decades and are represented as a brand-independent technical system integrator in the various fields, including mission critical environments.
We cover all areas, from design, engineering, implementation, management and maintenance, often in combination with our business partners.
Bosch is one of the alliance partners in Meldkamerplein