Coldcut systems Cobra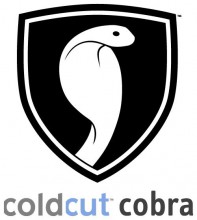 Cold Cut Systems AB is world-leader in the field of Cutting Extinguishing. At present there are about 1000 Cutting Extinguisher systems installed in everything from small vans to specially built Rescue Services vehicles in more than 45 countries.
Safer Fire Fighting
Indoors fire fighting subjects rescue personnel to severe risks; both physical and mental. Our method of cutting through and cooling fire gases, conducted from a safe position on the outside, is at present the safest option available to Rescue Services.
Efficient Fire Fighting
Quick action, using a Cutting Extinguisher, suppresses the course of a fire and gives the Rescue Leader more time to plan operations to facilitate optimum efficiency. Flashovers can be counteracted by early application of Cutting Extinguishers and the spreading of fire can be limited.
Saving Environment
Fire destroys economic values every year at extensive amounts. Damage by water in firefighting represents more than 50% of the costs in large fires. The Cutting Extinguisher has proved to be an invaluable tool in reducing the extent of damage in a way that no other equipment can offer.