EAL Apeldoorn BV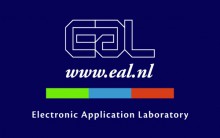 EAL Apeldoorn BV is een R&D georienteerd bedrijf wat zich toelegt op de ontwikkeling en productie van Toegangscontrolesystemen, Security Management Systemen, Voicerecordingsystemen, Mobiele Data Communicatiesystemen en specials. Door het 100% eigenaarschap van alle intellectuele rechten en de in-house afdeling R&D is het mogelijk om volgens het MOTS-principe (modifiable of the shelf) klantspecifieke wensen te implementeren binnen de systemen.
Tevens is EAL Apeldoorn Importeur / Value Added Reseller van IRIS-ID biometrische systemen. Een Iris-scan is meest betrouwbare en meest werkbare wijze van het vaststellen van iemands identiteit. Door hieraan autorisaties te koppelen wordt een verificatieproces met de hoogste mate van veiligheid geboden. IRIS-ID is wereldleider op dit vlak en bedient over de gehele wereld de meest vooraanstaande opdrachtgevers binnen onder andere Defensie- en Justitie-organisaties.
EAL Apeldoorn BV begeeft zich binnen de diverse overheden (Ministeries, Provincies, Gemeenten), de noodhulpdiensten, de (universitaire) zorgsector, de bancaire sector en de reguliere commerciele wereld.