FSE Support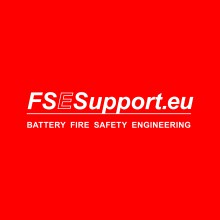 AVD is a revolutionary new fire extinguishing agent manufactured by Dupré Minerals Ltd.
and is specifically designed for Lithium battery fires and flammable metal fires.
AVD offers unique performance to both control and fully extinguish Lithium-ion battery fires.
AVD is environmentally friendly, non-toxic and corrosion free, suitable for use in both fixed and portable delivery systems.
AVD is actively cooling and creates an thermal barrier to prevent re-ignition of the Lithium battery.
Lith-Ex high performance fire extinguishers containing AVD are designed to target high risk Lithium battery fires at an early stage, before a major blaze can occur.
Lithium batteries present a more frequent fire hazard as the number of consumer and industrial goods powered by Lithium batteries increases. Although the risk of a Lithium battery fire is not yet widely considered, the potential for a fire exists in many everyday situations.
The typical mechanisms that cause a fire to start in a Lithium battery are as follows:
✔ Physical damage / impact
✔ Over charging
✔ Heat exposure
For more information on AVD and advice on Lithium battery safety please visit Stand E132.