Gemsotec bv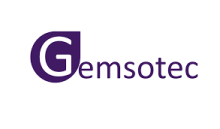 Gemsotec bv from Herent offers 2 digital solutions for the fire brigade.
The multi-award-winning intervention app INA provides emergency services such as the fire service and ambulances with all relevant information about the intervention. This in a very user-friendly and even automated way. INA combines the best of 2 worlds in one application: chat and map technology. This greatly improves the image and cooperation in the field.
https://www.youtube.com/watch?v=4ketxTX3uS8
The GoRound platform makes it very easy to digitize inspections, work instructions and tasks. This makes implementation possible on smartphone and tablet, allowing better support and registration. Numerous use cases can be tackled with this, such as vehicle inspections or inspections by the prevention service.
https://www.gemsotec.com/firemen/