Grip5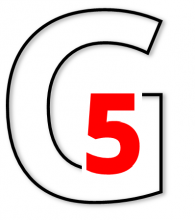 Future Proof education
A combination of visual, textual, interactive education/courses/exercises in a realistic, safe and fault-forging environment. Light effects, smoke, sound and trauma-actors ensure that in a factitious realistic situation can be practised and trained, just as you should do during a crisis. Experience teaches us that by our way of training all students are given the opportunity to perform independently and together as a team and are therefor more prepared for a stress situation. Because, if you know what to do, who is going to do what, and when, it al comes together.
Good preparation is required!
The GRIP5 TGB (Terrorism Action Combat) training is aimed at primary pre-hospital care to victims in incidents caused by attacks and terrorism. Our expertise brings your staff where you want it. Your employees strenght, makes your organization stronger. Educate, train, experience, practice and learn in a realistic learning environment where you can and should make mistakes.
Train as you fight
Grip5 approach allows us to work closely with you to develop a 'fit for purpose' level of support that utilises a blend of engaging and challenging learning methodologies focused on a sustainable application of new skills and behaviours back in the workplace. With real and recognizable incident situations and scenarios. The trainingcourses can be provided on site, but also at trainingcentres. GRIP5 works together with various training centres in the Netherlands. Thanks to these partnerships, it is possible to practically train different incident scenarios and specialist assistance tasks on any scale in a realistic environment.
Trauma-actors
Grip5 delivers high-quality professional (according to the latest medical protocol) trained trauma actors. They can be deployed both profit and non-profit organizations in NL and abroad. Clients such as Dutch Army, Police and Dutch Firebrigade rely on the services of Grip5 every day. Because of their knowledge, the trauma actors respond immediately to any ad hoc adjustments to the scenario and provide advice and input where and when necessary.