Kia Motors Nederland B.V.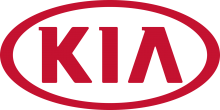 At Kia, electric driving has long been out of the "show phase": it is now just as common as driving on petrol or diesel. Kia not only offers attractive all-electric passenger cars (with the largest range in their class!). But also super handy solutions for loading & paying that relieve you of any loading stress.

The police also notice this. At units in Amsterdam, East Netherlands and Central Netherlands, they will test the electric e-Niro this coming year. This fully electric crossover has been on the market for over a year and is already a big hit with business drivers. He is provided with the new blue-white-red striping for the police pilot. It is in top condition for serious police work: the e-Niro sprints to 100 km / h in a short time and, according to the realistic WLTP measurement, has an action radius of up to 455 km.

The pilot is part of a study into possible sustainability of the police car park. Important criteria are the practical deployment, loading options and loading speed. Because the vehicles participate in daily police work, they must meet all requirements for police vehicles.

New is the Kia e-Soul, the second fully electric car. A striking appearance with the same highly efficient drive technology and smart energy-saving gadgets as the e-Niro. Thanks to its 64 kWh battery pack and exceptional efficiency, it has an almost as large WLTP range as the e-Niro: 452 km.