Moditech Rescue Solutions BV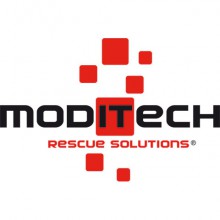 Moditech Rescue Solutions BV specialises in designing and implementing mobile information systems. We developed the Crash Recovery System, the world's first vehicle information system for first responders and recovery and towage services.
The Crash Recovery System is an advanced digital information system to support emergency responders during technical rescue by providing easily accessible and accurate vehicle information. The digital vehicle information is available on all mobile operating systems (Windows, iOS and Android). Vehicle selection can be done manually, through the vehicle registration plate (number plate) or VIN number and automated via an eCall link. When a vehicle is selected, an interactive and model-specific image of the vehicle's top and side views is displayed on the screen.
Based on 20 years of experience with data acquisition and software development for the car bodywork repair industry, Moditech has an extensive database. In addition to all safety-related information for passenger vehicles, the local or cloud database of the Crash Recovery System also contains information for lorries, buses, special vehicles, two-wheelers, campervans, agricultural vehicles, construction vehicles and boats. This database is updated monthly with the latest vehicles.
Thanks to close cooperation with vehicle manufacturers at an international level, Moditech can keep this valuable source of information fully up to date: often the data of a new car model is available even before the official launch of the vehicle on the market.