Rijkswaterstaat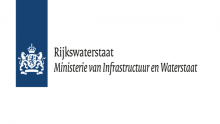 Rijkswaterstaat is one of the implementing organizations of the Ministry of Infrastructure and Water Management and works daily on a safe, liveable and accessible Netherlands. We manage and develop the national roads, waterways and focus on a sustainable living environment. We want to live in a country that is protected against flooding. A country with sufficient greenery and sufficient clean water. A country where we can move from A to B smoothly and safely. Traffic and Water Management (VWM) is a national organizational unit of Rijkswaterstaat in which traffic management on the waterways and roads, and water management are bundled. Thanks to our 1,200 employees in the field we are present 24 hours a day throughout the country. The 450 employees in the office manage our the daily work; they contribute, among other things:
Promote traffic flow and safety on national roads
An efficient file approach
Incident management in the event of accidents
Smoothness control
Crisis management Water management in the event of drought and high water
Shipping management, including operating bridges, locks and weirs

With this, VWM ensures reliable water management and smooth and safe traffic by road and water 24 hours a day.