Saxion University of Applied Sciences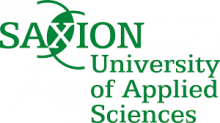 The bachelor's degree in Applied Safety and Security Studies centres on the integral approach of safety, security and liveability issues.
During this study you learn how you can pick up safety and security issues in association with various organisations and institutions. Think about the police, fire brigade and customs authorities but also about security companies, government authorities, small-firm sector, social work, neighbourhood organisations, insurance companies, banks and housing corporations.