Space53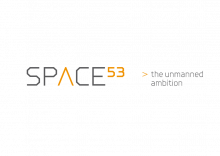 Drone innovation cluster Space53 at eRIC 2022
Space53 brings governments, knowledge institutions, first responders and businesses together to form a drone innovation cluster. Located on Technology Base, the ecosystem offers preliminary conditions for the successful development and application of unmanned systems. Together with our partners, we facilitate a safe environment to test experimental drone technology and educate and train pilots. The 3 km long runway, the abundance of space and the secluded setting make the place unique. Our goal is to find solutions for issues in public safety, precision agriculture, cargo and inspection & maintenance.
Conditions
Space53 creates the preconditions for the successful development and application of unmanned systems. Knowledge sharing, facilities and intensive collaboration with launching customers are characteristics of Space53. Due to the intensive cooperation within the ecosystem, the participating companies can achieve a competitive position in the extensive global market with their socially impactful innovations.
Safety & security
Safety and security are important application areas for drone technology. Experimental safety systems have been further developed and tested on the Twente Safety Campus in various projects. This living lab offers a realistic, controlled and secluded environment where drone developers, security companies and first responders work together. Two projects with impact:
Living lab project UIVER focuses on developing safety systems for firefighting, industrial estate protection, traffic accidents and the detection of hazardous substances.
THE BEAST: a Saxion Research Group Mechatronics project in collaboration with public organizations and SMEs. In 2020, this 2-year project around a unique self-flying robot that can be deployed 24 hours a day, seven days a week in crises. Abeje Mersha, professor Unmanned Robotics Systems, explains the project in this video.
During eRIC 2022, various unmanned safety systems will come into action during the drone demos!