STC Training & Consultancy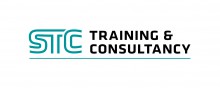 STC Training & Consultancy offers courses, training and education for adults at all levels. We focus on the maritime, marine, dredging and offshore sectors, shipping and inland shipping, road transport, rail transport, shipbuilding, port operations and port administrative professions and process industries. We work with experienced teachers who are familiar with your working environment.
We are part of STC Group, the vertical education and knowledge institute for the maritime, transport and port industry. STC Group is internationally active and has locations at home, in the Netherlands, and abroad.
We offer, among other things, specialist courses in the field of firefighting, working with LNG as fuel or as cargo and dealing with incidents. You can train for this in our unique Fire Safety Training Center, where we can put different practice situations in scene.
In addition, STC Training and Consultancy offers training in the field of safety and dangerous substances.
We can offer you customised courses. In addition to the Fire Safety Center, we have many simulators and several own training ships.
Visit our website www.stc-bv.nl for our complete range of courses or contact us directly via 010 283 23 00 or info@stc-bv.nl.