Stichting Charon-Nederland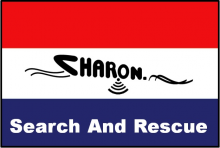 Charon continues where primary assistance ends and / or is scaled down.
In the event of a loss on the water, assistance is primarily provided by the Fire Brigade, the Reddings Brigade, the KNRM or the Police. If a missing person can not be found, then the Fire Brigade, Rescue Brigade, KNRM will be scaled down after the so-called "Golden Hour". The police or the National Team Underwater Searches (LTOZ) will search for longer if there are sufficient indications.


If a victim is not found, then there remains a lot of uncertainty for family. In order to be able to close it and give it a place, the missing person wants to be able to find it again. Unfortunately, in most cases there is no more saving on the water, but rather the recovery of a victim. Search And Rescue usually no longer applies to us in most cases Search And Recovery.

In addition, Charon-Nederland provides certified sonar training in the area of SAR.