Stichting Meldkamerplein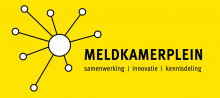 Meldkamerplein is a cooperation between some dutch companies, all active in the field of control rooms. The participating parties are (alfabetically ordered):
- Bosch Energy and Building Solutions
- Creon Meldkamerdiensten
- EAL Apeldoorn
- Inter Visual Systems
- Marien van Wijngaarden, management en advies in techniek
- Ordina
- TriOpSys
- VHP Human Performance
The goal of the cooperation is to offer one single knowledge partner for questions and topics, which are relevant in emergency control rooms, traffic control centres, and such. Each of the companies is specialist in at least one area of expertise within the monitoring business. Together they cover all aspects of the control room.