V&VN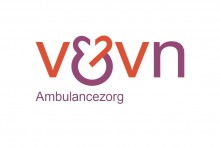 V&VN Ambulance care (V&VN AZ) is the professional association that works individually and collectively for ambulance care professionals at the level of quality of care and subject content.

Ambulance care is an important pivot in acute care. Whether you are in the emergency room or on your way with the ambulance, you are constantly being asked for great alertness, creativity and passion. V&VN Ambulance care wants to be a binding factor for all those involved in ambulance care. In this way we can improve the quality of care, working conditions and the satisfaction of employees.

As a member of V&VN Ambulance Care you can contact us for information and advice. We are working on sharpening the professional profiles and renewing the training structure. It is important to increase the effectiveness and efficiency of our efforts in the acute care chain. We maintain close contact with the important players in acute care, also abroad. Via continuing education, theme meetings and our own trade journal you will stay well informed about the latest developments.

Join V&VN Ambulance care! Together we build better acute care, which is also good for you as a professional.