Kees Boersma
VU University Amsterdam, department of Organization Science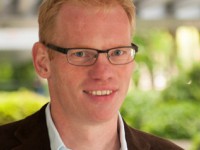 About Kees Boersma
Kees Boersma, PhD (f.k.boersma@vu.nl) is Associate Professor and Program Director at the VU University Amsterdam in the department of Organization Science. His research interest is in crisis management, disaster studies, and safety and security.
He is project leader of AREA, the Amsterdam Research on Emergency Administration in which he works together with practitioners on crisis management. He is the coordinator of the project 'Enhancing smart disaster governance: Assessing the potential of the net-centric approach', funded by Netherlands Organisation for Scientific Research (NWO) and 7 non-academic partners (http://disastergovernance.info/). He is an active member of EGOS and elected board member of the ISCRAM (Information Systems for Crisis Response and Management) association, and a member of the editorial board of Organization Studies and the International Journal of Emergency Services.
Recent publications include: Boersma, F.K. and Fonio, C. (eds.) (2018). Big Data, Surveillance and Crisis Management. London: Routledge; Ferguson, J., Schmidt, A., Boersma, F.K. (2018). The citizen in disasters: Organizing for emergence? Introduction to a special issue of Journal of Contingencies and Crisis Management; Wolbers, J.J., J.E. Ferguson, P. Groenewegen, F. Mulder and F.K. Boersma (2016). Two faces of disaster response. Transcending the dichotomy of Control and Collaboration during the Nepal earthquake relief operation. International Journal of Mass Emergencies and Disasters, 34(3): 419-438.
Homepage: www.keesboersma.com .