THE CONNECTING PLATFORM FOR THE SECURITY INDUSTRY
THIS IS WHAT YOU CAN EXPERIENCE ON APRIL 24TH & 25TH
As a multidisciplinary trade event, eRIC is the connection platform for safety professionals from all government agencies and commercial service providers. On April 24th and 25th, professionals from the police, fire brigade, defence, ambulance, rigging & salvage and public order services, as well as various administrators and safety experts from the (heavy) industry, will be giving an exhibition at Twenthe Airport.
Executives, purchasers and managers visit the exhibition to see the latest developments in their field demonstrated and to exchange knowledge with other emergency service providers. The idea is to learn from each other and, where possible, to join forces to make the Netherlands a little safer.
The following disciplines will be represented at eRIC 2024, as exhibitors with a stand, during demonstrations and/or as visitors to the exhibition. Take a look at what you can find for your discipline.
Fire Department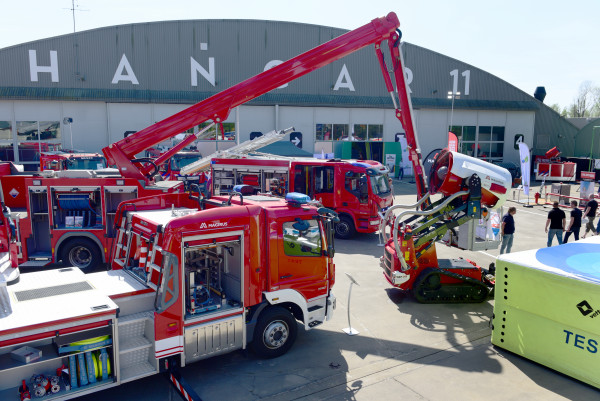 Various suppliers and parties for maintenance of material and equipment.
Providers of training, exercises and secondment of fire fighting personnel.
Demo area 2 for AGS, HVK, Specialists Prevention or Specialists Risk Management. Demonstrations by CBRNe, among others, focusing on explosives and hazardous substances in relation to the safety of emergency service workers.
Other demo areas for knowledge in the field of virtual reality, energy transition, drones & robotics, the control room and multidisciplinary cooperation.
Ambulance/GGD/GHOR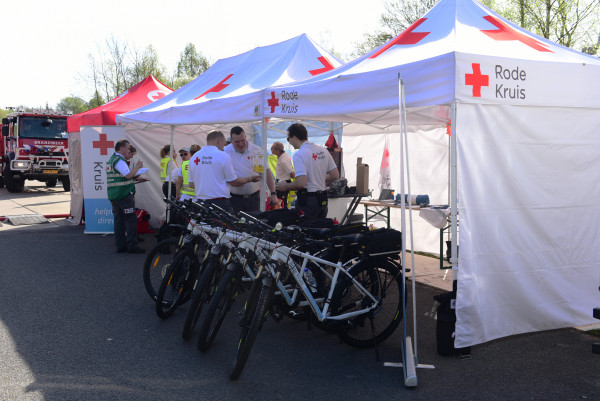 The latest (emergency) medical devices, equipment and protective clothing will be on display.
Suppliers of ambulance vehicles, suppliers of medical articles and suppliers of educational materials for the medical sector.
Meet colleagues at the stands of V&VN, Ambulance Amsterdam (S.O.R.T.), (RAV) Ambulance Oost, foundation Ambulance Wish and the White Cross.
Enrich your knowledge of drones & robotics, the safe handling of explosives & hazardous substances, the energy transition and virtual reality at the demo areas.
The ministry of defence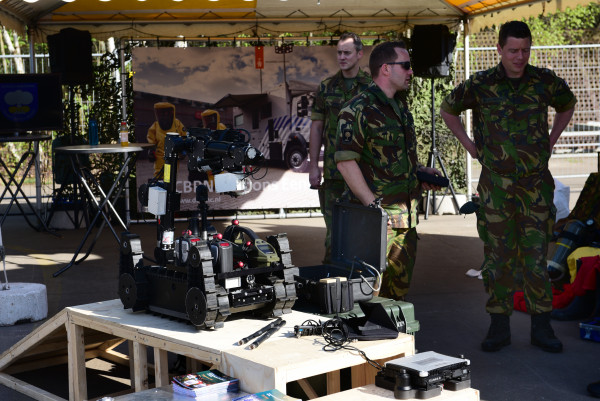 The Ministry of Defence is also showing off: a selection of innovative equipment and materials will be on display.
The Ministry of Defence will be in action on various demo squares, watch the demos and expand your knowledge of virtual reality, drones & robotics and explosives & hazardous materials.
Electrification of vehicles is an important issue, get informed about the latest developments at the energy in motion plaza or visit the many vehicle suppliers.
Visit your colleagues at the CBRN stand. The specialties EODD, RIVM and the CBRN response unit and decontamination unit are represented here.
Police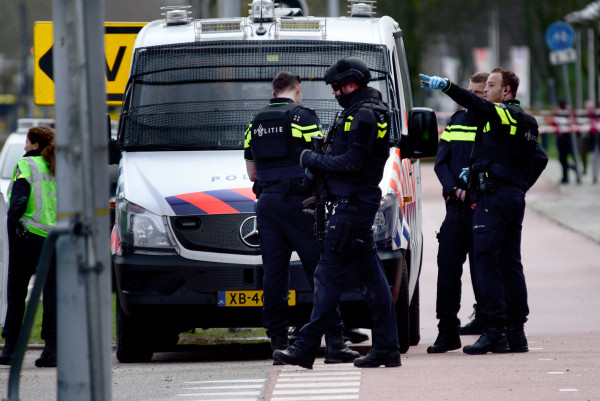 Visit your colleagues from the Team Traffic Specialists (TVS) in the exhibition hall.
Demo area 2 is dedicated to hazardous materials and explosives, interesting for TEV'ers. Here you can also see how the National Team Underwater Search (LTOZ) demonstrates magnetic fishing.
Experience the latest innovations in the field of ballistic protection, entry tools, traffic & safety and signaling & lighting.
More interested in communication tools, (VR) training & simulations and greening of the vehicle fleet? Increase your knowledge at exhibitors and demos.
Rijkswaterstaat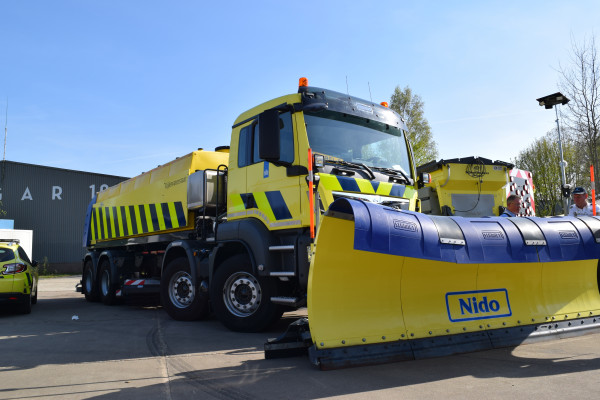 Visit your colleagues from both the dry and wet sections of RWS at the Rijkswaterstaat booth.
At demo square 2 the transport of hazardous materials will be discussed as part of a demo on explosives & hazardous materials.
Demonstration area 3 will focus on innovations on sustainable mobility and the new (safety) challenges that it will bring to emergency services.
Visit booths of hoisting & recovery, driver training, vehicles and signalling.
Heavy industry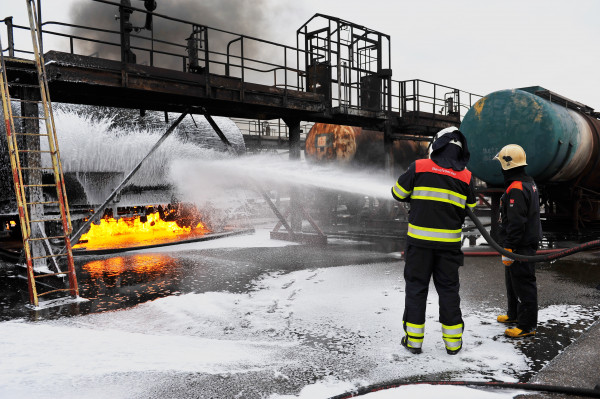 For security experts, AGS, emergency control room dispatchers and in-house emergency response personnel in heavy industry and businesses, among others, there is a generous supply.
Visit the Control Room Square or the many suppliers of various communication, IT and security systems.
Interesting exhibitors in the field of virtual BHV training, greening of the mobility market, PBM's and a large offer in the field of signaling.
At demo square 2 you will discover how to act in case of hazardous substances and danger of explosion. At other demo areas you will gain knowledge about virtual reality, alternative energy supplies and drones & robotics.
Administrators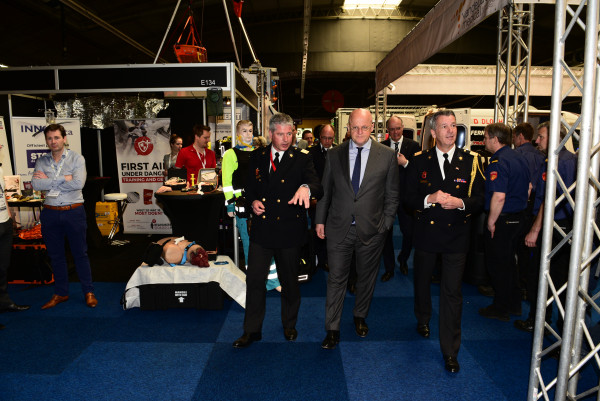 For administrators and purchasers of (semi-)government, whether local, regional or national, a visit to eRIC is an efficient and effective way to get a complete overview of security solutions and partners.
For example, there are all kinds of solutions in the areas of clothing, equipment, training, mobility and much more.
At demo area 3, you will be updated on the state of the energy transition. Very relevant now that the greening of mobility is high on the priority list.
At demo square 2, the CBRN square, EODD, LFTO, CBRN and RIVM will demonstrate how to handle dangerous substances and chemical contamination safely. Other demo areas will also focus on current and interesting themes, such as robotics & drones, control room solutions, and the possibilities of virtual reality.
SIGN UP FOR FREE
Do you want to know about the latest developments and innovations in the security domain? Or would you like to meet industry colleagues and see them in action? Visit eRIC for free at Twenthe Airport on 24 & 25 April. Which colleagues are you bringing along?
CAN WE HELP YOU?
Do you have questions about visiting eRIC?
Team eRIC is here for you!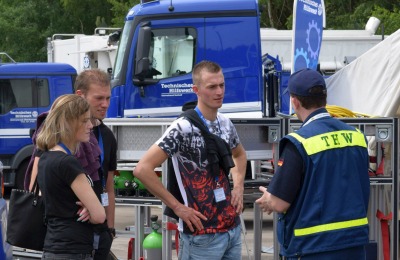 Contact us at
expo@exporic.nl or call: +31(0)40 297 94 93