WHAT WAS THERE TO EXPERIENCE DURING ERIC 2022?
eRIC 2022 was full of valuable information and innovative solutions. These themes were central during te previous edition:
ROBOTICS FOR SAFETY
AID ASSISTANCE BY REMOTE CONTROL
Robots are making their way into the security domain. And with good reason: they can reach places that are too dangerous for humans to enter. A not unimportant argument from the point of view of safe intervention in disaster and crisis situations. Robot applications for safety tasks are therefore a focus of eRIC 2022.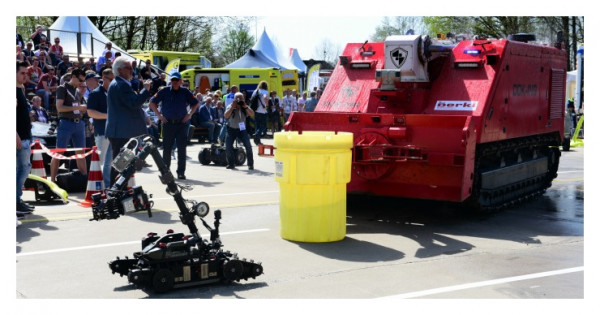 Drones
EFFECTIVE SUPPORT OF OPERATIONAL PROCESSES
The use of drones for safety and emergency purposes has been in the spotlight in recent years. A lack of regulation and control prevented emergency services from using drones in practice. But the tide has turned!